Infor 10X Technology
Agility, intelligence and speed: The Infor 10x technology advantage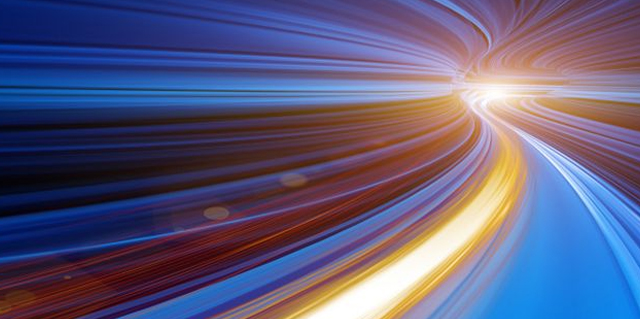 Infor 10x, Infor's latest proven business applications, marries modern technologies with traditional applications, so you get the best of both worlds—solutions backed by decades of practical application that are continually enhanced with the latest technological innovations.
Infor 10x delivers major advancements across all of Infor's core product lines, allowing you to maximize your investments in existing technologies and take advantage of innovative new solutions without committing to complex integrations and endless implementations. You also get access to innovative, forward-thinking solutions capable of transforming the way you work.
INFOR PRODUCTS WE OFFER–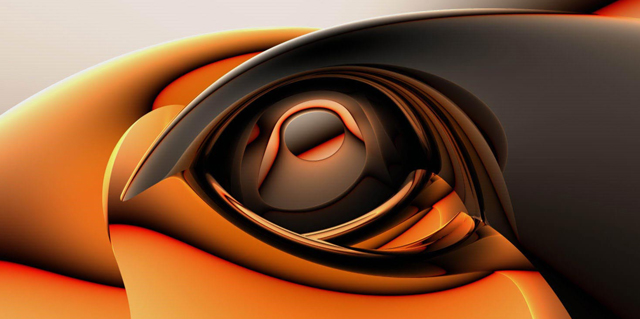 We have a skilled team to cater a wide range of Infor Applications such as-
INFOR ERP LN
INFOR ION
INFOR MING.LE
INFOR ERP SYTELINE
INFOR WMS
INFOR SCE
Beautiful Business software for your Business Processes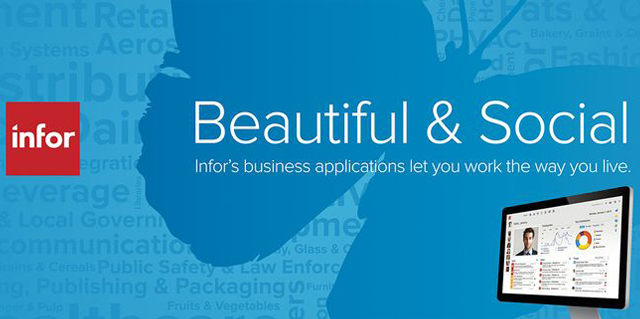 Imagine your organization powered by technology that's beautiful, easy-to-use, and designed to speedy performance. New social collaboration tools, enhanced mobility, deep industry-specific functionality, and an intuitive user interface deliver modern solutions that empower you to innovate and stay competitive.
INFOR MING.LE, ION & BI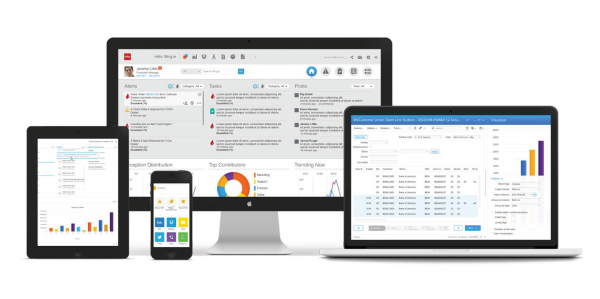 Infor Ming.le –  Change the way people do work
Infor Ming.le is Infor's new centralized platform for social collaboration, business process improvement, and contextual analytics.
Build a centralized space for collaboration and information sharing and tracking with Infor Ming.leTM. You can organize conversations into enterprise wide streams and share key screens, data, and attachments, saving time and allowing you to focus on what matters most.
With Infor Ming.le, you'll have the tools you need to:
Create a centralized space for collaboration and information sharing.
Organize conversations into streams and make all communications traceable.
Quickly find the discussions and documents you need.
Increase employee collaboration and improve efficiency.
Infor ION – Achieve end-to-end efficiency
Infor ION enables intelligent business operations by simplifying integration between disparate systems, while combining contextual business intelligence, common reporting and analysis, streamlined workflow and business monitoring in a single, consistent architecture.
Disconnected systems and information silos result in inefficiencies, costly maintenance requirements, and ultimately—missed opportunities. Easily integrate both Infor and third-party software applications with Infor's innovative Intelligent Open Network (ION). This purpose-built middleware solution provides a simple but powerful and scalable framework, allowing you to eliminate operational silos, dramatically improve exception management, and achieve unparalleled end-to-end efficiency.
The Infor ION Advantage: With Infor ION you'll be able to:
Easily integrate both Infor and third party software applications.
Create workflows and alerts that dramatically improve exception management.
Design, standardize, monitor, or change any business process without IT involvement.
Connect applications to the actions that take place outside of them.
Easily monitor your entire business and make better decisions faster.
INFOR BI – Synchronized analytics solutions put information into action
Infor BI is a set of proven solutions that allow you to make better decisions and improve your business processes by delivering meaningful information and actionable insight to decision makers throughout your organization.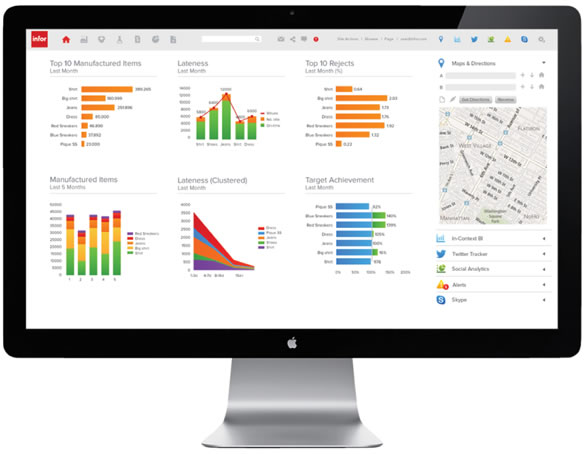 Infor BI difference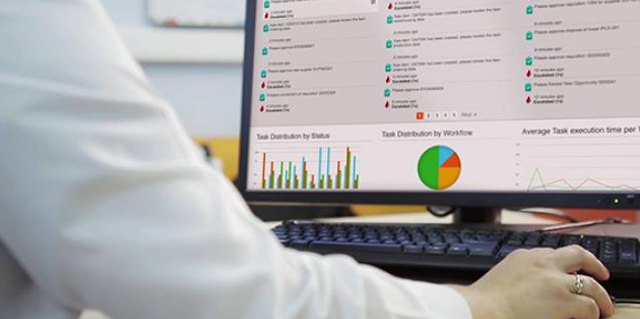 Infor BI gives decision makers a unique degree of power and flexibility to:
Create optimal business plans and models quickly and easily.
Enhance reporting and analysis without IT support.
Gather information from multiple sources.
Share important data enterprise wide.
Perform "what if" analysis to get better results.
 INDUSTRY FOCUS-
Popular Infotech together with the INFOR Technology offers a complete range of Business Solutions to cater varied Industry Verticals such as –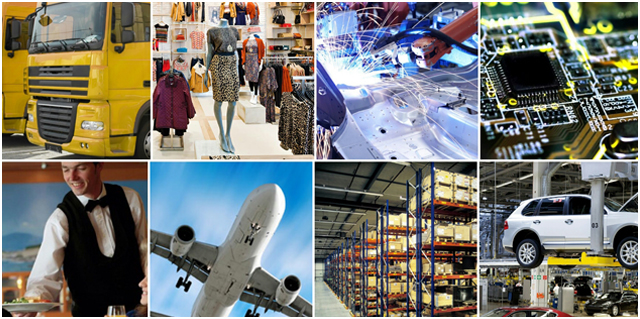 Industrial Manufacturing

Metal Fabrication
Plastic Fabrication
 Medical Devices
Primary Metals
Furniture Fixtures
Paper & Pulp
Consumer Packaged Goods
Lumber Wood
Printing, Publishing & Packaging

Automobile & Automotive Ancillaries

Tier Parts Suppliers
Speciality Vehicles
Aftermarket Parts Suppliers
Automotive & Truck Builders
Remanufacturers
Aerospace & Defence
Projects
Shipbuilding
Distribution – Logistics, Transportation and more
Hi-Tech & Electronics

EMS
Hi-Tech & Electronics Industry General
Industrial Electronics
Communications Equipment
Medical Devices
Electronics Components
Computer & Office Equipments
Consumer Electronics

Hospitality
OUR SERVICES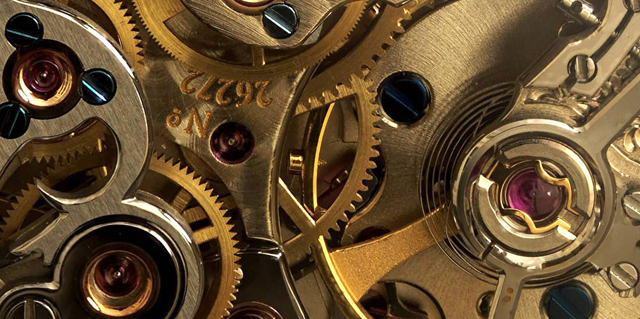 LN & Syteline Implementation
BaaN IV/V to ERP LN upgrade
Implementation & Support Services for WMS & SCE
Infor LN rollout
ERP System Review and Process Improvement
Integrations
Installation & Data Migration
Custom Developments
Application Support